PRACTICE PHILSOPHY
LISTEN CAREFULLY, EXAMINE THOROUGHLY, DIAGNOSE ACCURATELY, TREAT COMPASSIONATELY
Listen Carefully
We start by listening carefully to your concerns. We will not rush you and will ask follow up questions to properly understand your foot and ankle problems.
Go to Examine Thoroughly
Examine Thoroughly
During every visit, we conduct a detailed examination of your foot and ankle. If additional testing is required, there is a lab in our building and radiology facility across the street.
Go to Diagnose Accurately
Diagnose Accurately
Our diagnosis is always based on the results of our examination and on information we validated. We attend annual conferences and review academic publications to keep up on new research.
Go to Treat compassionately
Treat compassionately
We believe that everyone should be treated with dignity and compassion. This is a cornerstone of our belief as medical professionals. We pride ourselves in remaining true to this value.
About Tampa Foot & Ankle
We provide medical care for ALL medical concerns affecting the foot and ankle.
Tampa Foot & Ankle is a Podiatric Medical Office. Podiatry is a specialized medical profession that focuses on medical concerns affecting the foot and ankle. Podiatric Doctors spend four years attending one of eight Podiatric Medical Colleges in the United States. Upon graduation they may then complete a podiatric medical residency to further specialize. Dr. Kanhai is a Podiatrist. She attended both undergraduate college and Podiatric Medical College on Academic Scholarship. She graduated with honors near the top of her class in both instances. In addition to holding a Doctorate in Podiatic Medicine, Dr. Kanhai also holds a Masters Degree in Bio-Medical Sciences. Additionally she has experience teaching graduate and undergraduate students and has published research on medical conditions affecting the foot and ankle.
Foot And Ankle
MEDICAL AND SURGICAL SPECIALIST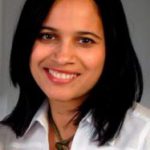 Dr. Alicia S. Kanhai
Doctor of Podiatric Medicine
Dr. Kanhai has been licensed as a Podiactic Physician in Florida since 2003. She is specialized to diagnose and treat medical conditions affecting the foot and ankle.
Currently Accepting New Patients
Contact Us
We are here to help